FORNVINIR
----
Guðmundur Thoroddsen
----
20.10 - 10.11 2012
----
Á sýningunni Fornvinir vinnur Guðmundur Thoroddsen gamalkunnugt umfjöllunarefni í ýmis efni. Umfjöllunarefnið er, líkt og í undanförnum sýningum listamannsins, karlar og feðraveldi. Í þetta skiptið er spilað saman skítugum vatnslitamyndum, leirskúlptúrum, leirpípum og öskubökkum, ljósmyndum og brjóstmynd úr bronsi. Flestallt myndefnið er fengið að láni úr fortíð Guðmundar; liturinn á veggjunum er úr forstofu foreldrahúsanna, steinar á hillu koma einnig þaðan, önnur ljósmyndin sýnir tekrukku föður hans og að lokum hefur afi Guðmundar, Guðmundur Thoroddsen, yfirumsjón með því sem fram vindur í formi bronsstyttu eftir Sigurjón Ólafsson. Í vatnslitamyndunum og leirmununum mætast svo öll þessi mótíf í einum graut.
Guðmundur Thoroddsen er fæddur 1980 og lauk BA námi í myndlist frá Listaháskóla Íslands árið 2003 og útskrifaðist með með MFA gráðu í myndlist frá School of Visual Arts í New York árið 2011. Hann hefur tekið þátt í fjölda sýninga bæði hér á landi sem og erlendis og fjallað hefur verið um sýningar hans í ýmsum fjölmiðlum s.s. Artforum, The New York Times, Time Out New York og Dazed Digital. Hann hefur hlotið styrki úr styrktarsjóðum Guðmundu Andrésdóttur, Myndstefs, KÍM og Evrópu unga fólksins, auk Listamannalauna. Guðmundur er á mála hjá Asya Geisberg Gallery í New York.
----
Guðmundur Thoroddsen is from Reykjavik, Iceland, where he currently lives and works. Thoroddsen's work questions the intersection of patriarchy, masculinity, ancestry, and symbols and religious idols from ancient history, with an emphasis on combining the sacred with the profane. Well known for his wooden sculpture and works on paper, he uses a variety of materials, including ink, collage, carved and painted wood, marble, excrement, ceramic, and gold leaf.
----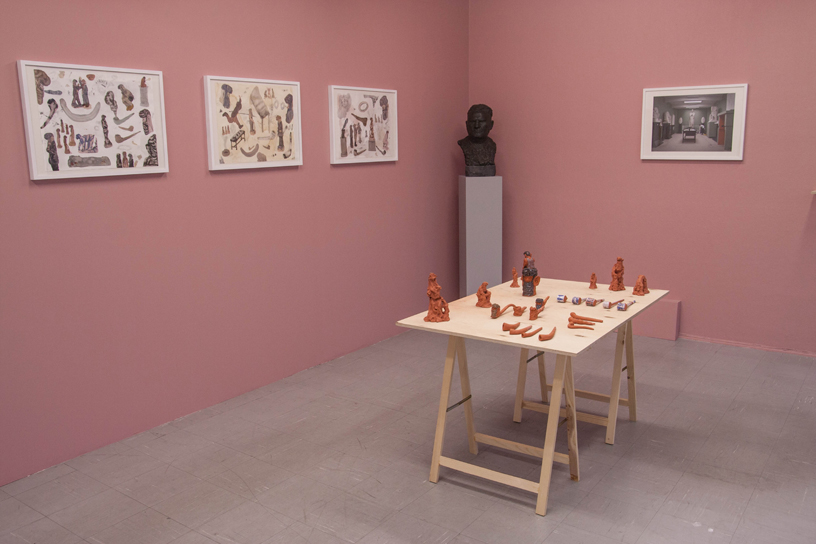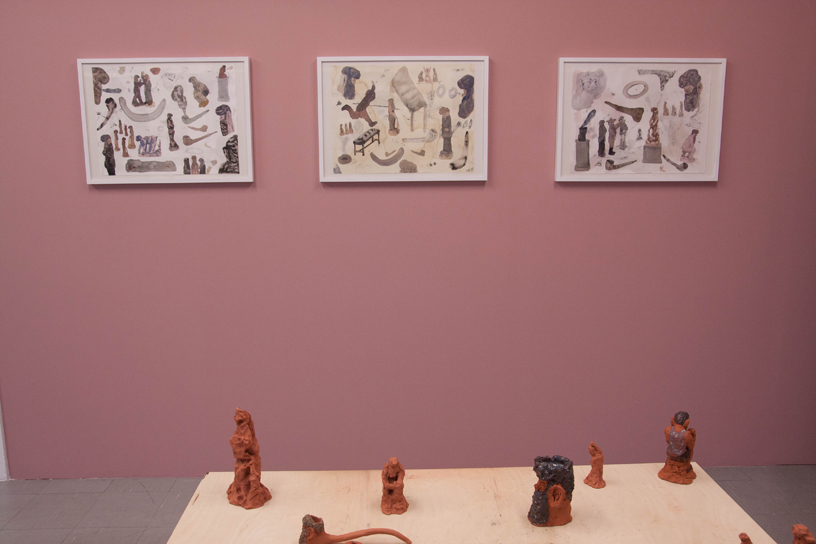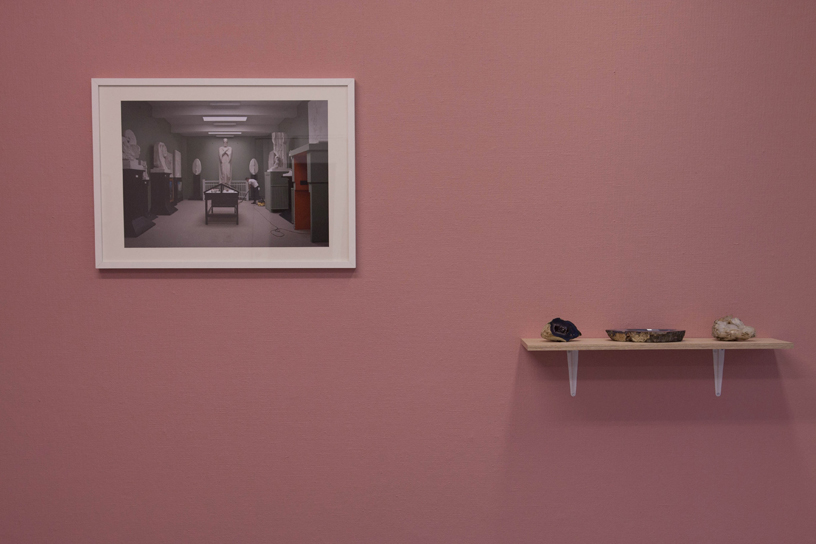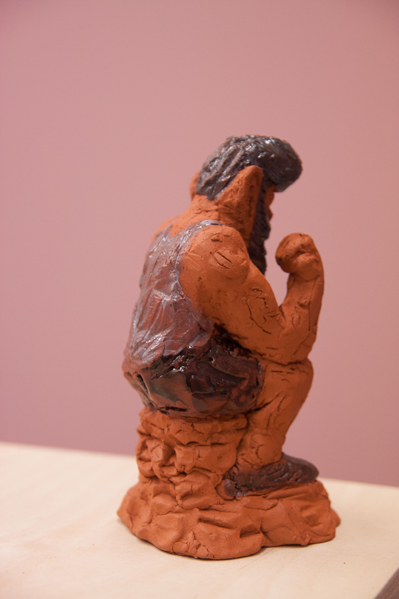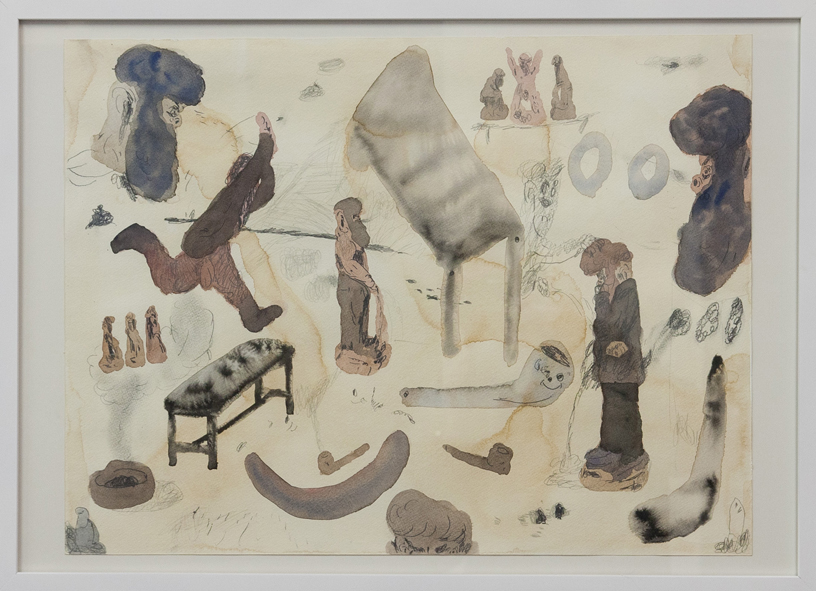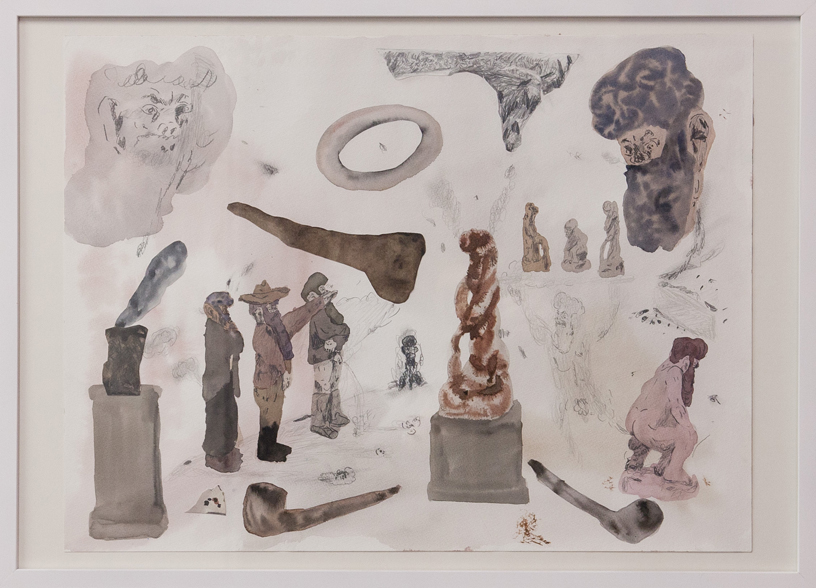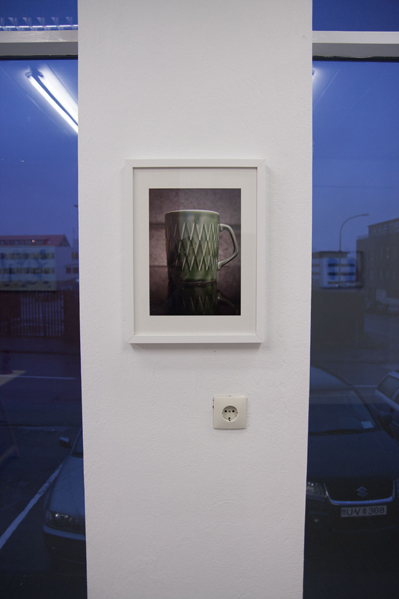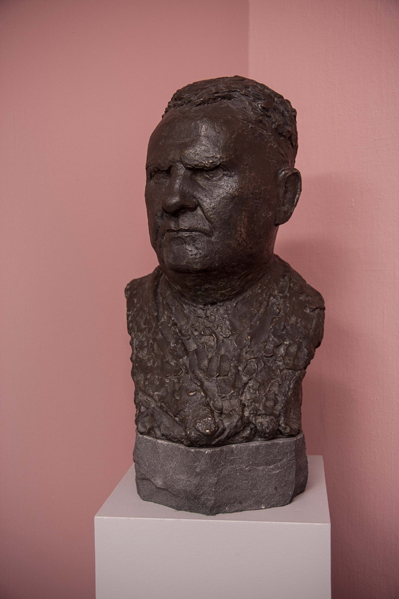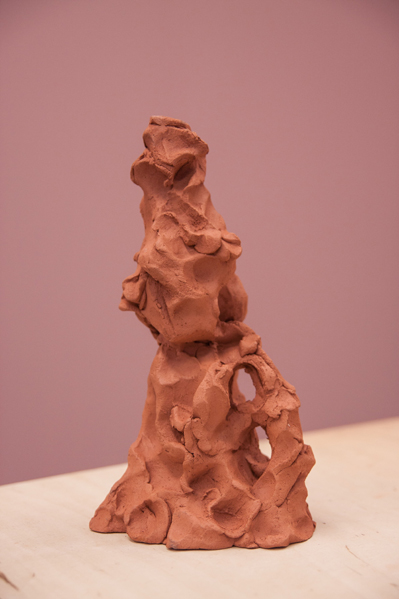 ----
Póstkort sýningarinnar
Postcard of the exhibition