HEILAGUR HEILAGUR HEILAGUR
HOLY HOLY HOLY
----
Steinunn Harðardóttir
----
26.10 – 09.11 2013
----
Undanfarið hefur Steinunn verið að skoða ýmislegt sem ekki er hægt að henda reiður á; svo sem furðulegar vísindakenningar, galdra og trúarbrögð. Á sýningunni verða málverk, dularfullt andrúmsloft, og eitthvað lifandi, - sem erfitt er að vita hvort er vél, guð eða dýr. Eitthvað sem ekki hefur verið á hverju strái er nú loks orðið að áþreifanlegum veruleika. Engin lögmál munu takmarka þessa sýningu sem býr í framtíðinni!
Steinunn Eldflaug Harðardóttir útskrifaðist af myndlistarbraut LHÍ vorið 2011. Hún sinnir ýmsum miðlum býr til málverk, vídjó, skúlptúra og tónlist. Steinunn hefur mikið látið á sér kræla í tónlistarlífi Reykjvíkur sem dj. flugvél og geimskip, og í Skelkur í bringu og Sparkle Poison. Þetta er hennar fyrsta einkasýning.
----
Recently, Steinunn been checking out things that you can not predict ; strange scientific theories , magic and religion. In the exhibition will be paintings, mysterious atmosphere , and something alive - which is difficult to know whether is a machine, god or animal. Something that has not been in any straw is now finally become a tangible reality. No law will limit this show lives in the future !
Steinunn Eldflaug Harðardóttir graduated from The Icelandic Art Academy in spring 2011. She performs a variety of mediums: creates paintings, videos , sculptures and music. Steinunn has been active in Reykjavik's music scene: as dj. flugvél og geimskip, and in Skelkur í bringu og Sparkle Poison. This is her first solo exhibition.
----
PRESS
http://timarit.is/view_page_init.jsp?issId=363269&pageId=5844594&lang=is&q=Kunstschlager
----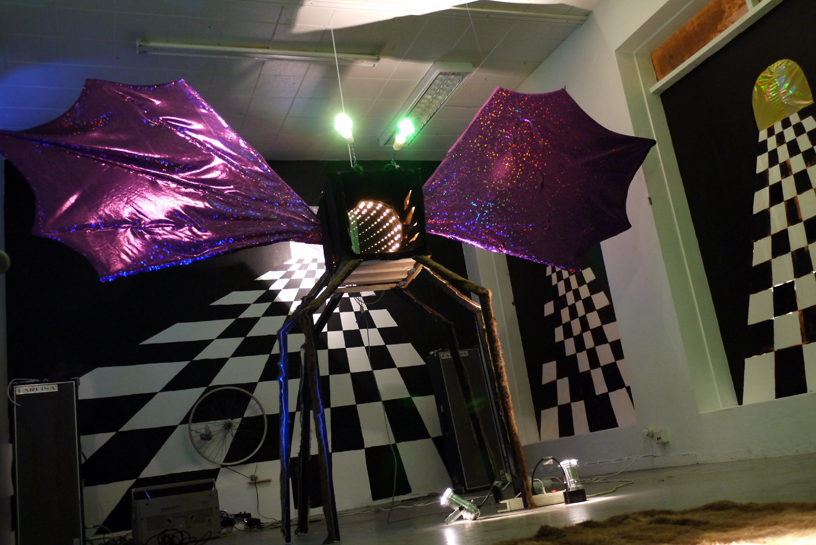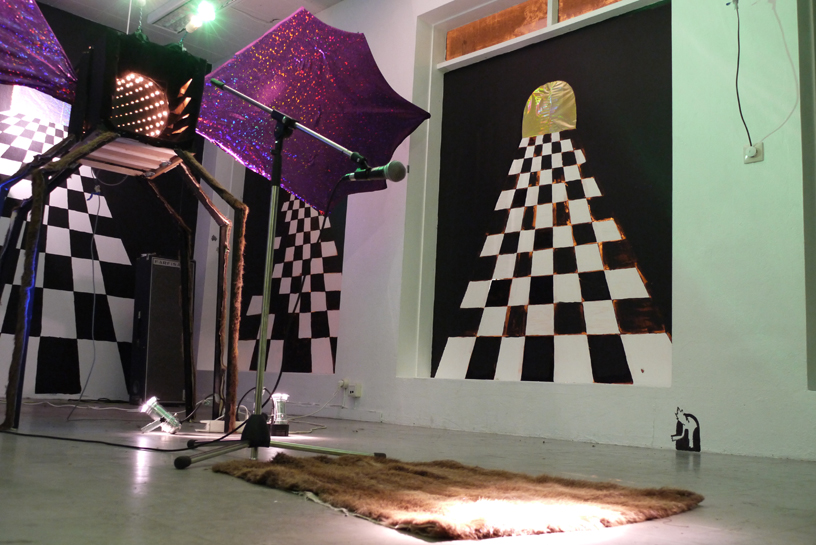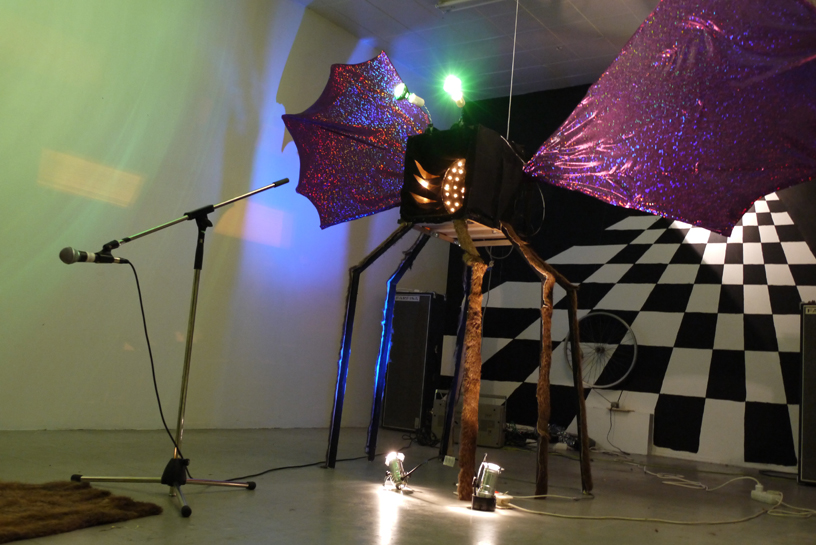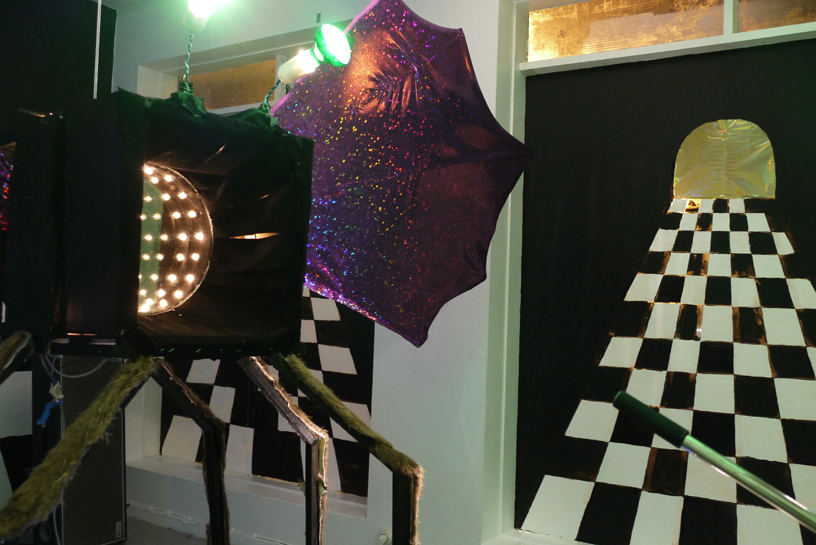 ----
Póstkort sýningarinnar
Postcard of the exhibition