INFORM
----
Sæmundur Þór Helgason
----
28.12.2013 - 08.01.2014
----
(Inform = upplýsa, tilkynna, láta vita, segja frá)
Verkin á sýningunni skrásetja hvert annað og miðla þannig tengsl sín á milli. Á sýningunni má sjá stuttan aðdraganda sýningarinnar þar sem listamaðurinn sérst að störfum inn í sýningarsal Kunstschlager. Listamaðurinn lítur á sýninguna sem inn og út punkt á mun lengri atburðarás sem afmarkast af sýningarstað og stund. Verkin mynda í senn tilurð sýningarinnar en gefa einnig til kynna náinna framtíð hennar og það sem kom á undan.
Sæmundur Þór Helgason útskrifaðist frá Gerrit Rietveld Academie í Amsterdam árið 2012 og er nú í mastersnámi í myndlist hjá Goldsmiths University í London.
----
The exhibition consists of works that register one another and thus mediate their inter relations. The works depict a short buildup of the exhibition were the artist is seen at work in the exhibition space of Kunstschlager. The artist sees the exhibition as marking an in an out point of a much longer process which is framed by the exhibition space and its moment in time. The works hint toward a chronology of the exhibition but also indicate its near future and what happened before.
Sæmundur Þór Helgason graduated from Gerrit Rietveld Academie in 2012 and is currently undertaking a master of fine arts at Goldsmiths university in London.
----
VIDEOS
https://vimeo.com/83455456
https://vimeo.com/83181620
----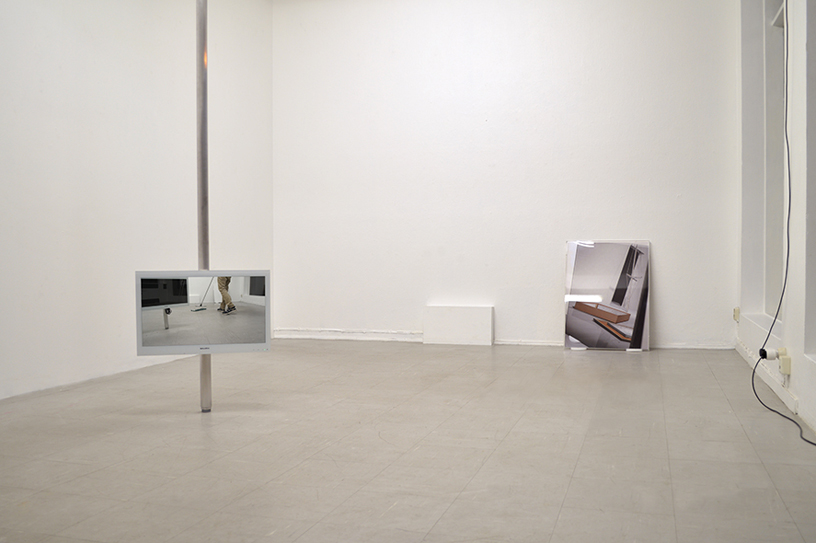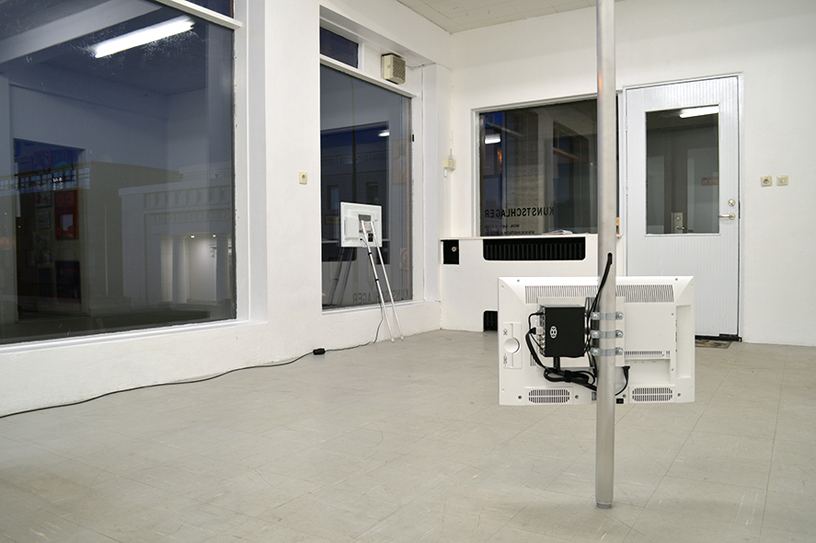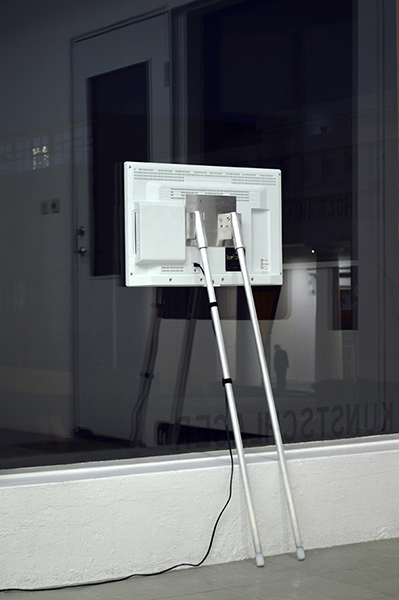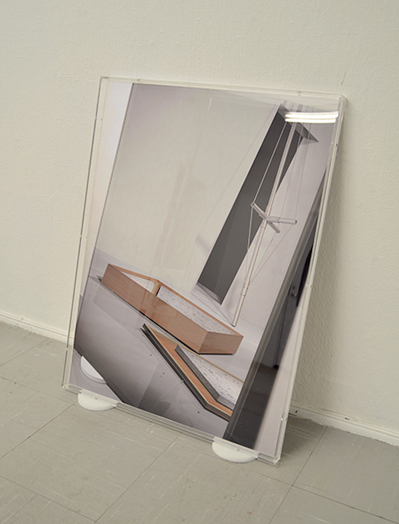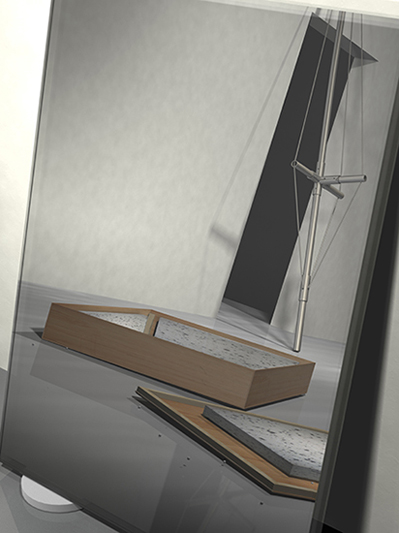 ----
Póstkort sýningarinnar
Postcard of the exhibition